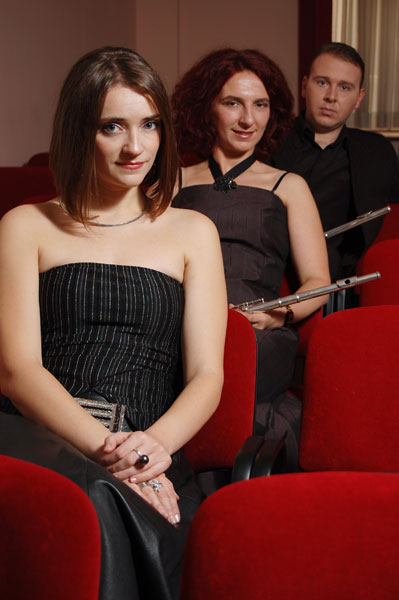 The Trio's repertory includes divine pieces of classical music, famous songs from movies, musicals and pop. Their performance can be up to 4 hours in duration - 4 x 45 minute sets.

All three members hold a Masters degree in one of Europe's oldest and most prestigious legacies of musical tradition 'The National Academy for Music' of Macedonia and each, independently, performed with the Macedonian Philharmonic Orchestra.

In 2006 the trio won the top music award '4th of November' in the city of Bitola. They also won the prestigious 'Diplomme d'Honneur' at the Tornero Internatzionale di Musica Competition in Paris, and were invited to appear in Rome.

The trio has performed concerts in France, Italy, Greece, Germany and New York, USA. The Trio has released a CD and produced a classical music video that airs on the Macedonian National TV network as well as other major independent TV houses in Europe.