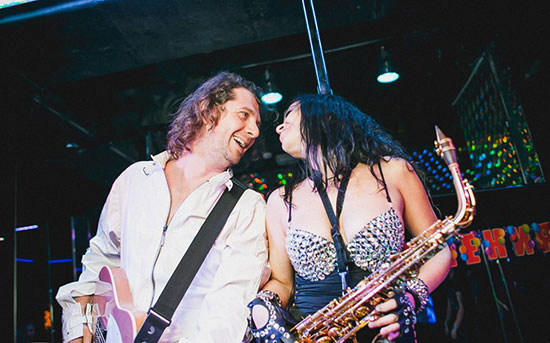 Music Duo is a commercial project of two creative people: Male Guitarist and Female saxophonist.

Male:
Professional musician, the main instrument guitar, double bass, bass guitar plays a variety of music from classic jazz to contemporary club music, has collaborated with many famous musicians of Russia, Ukraine and Western artists.

Female:
Professional musician. She graduated from the Conservatory "Piano" and "Saxophone". Worked for 10 years as a professional musician and producer. Collaborating with musicians, recording studios, composers, songwriters and arrangers, prescribing party saxophone in the tracks.