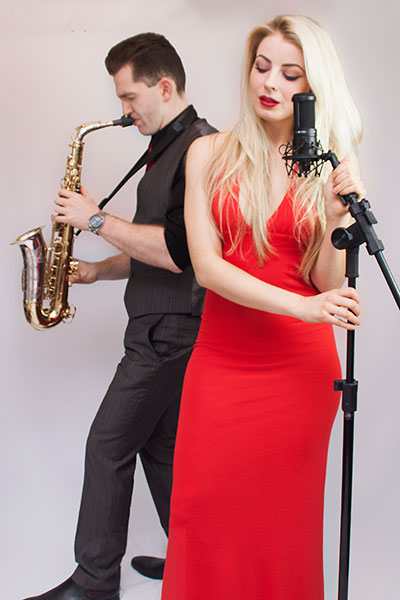 ARTHUR
Education History:
2010.Ermysted's Grammar School, Skipton, North Yorkshire 12 GCSE'sGrade A* - C 3 GCE A-LevelsGrade A-C
2010-to-2013 Liverpool Institute for the Performing Arts (LIPA)BA (Hons) Degree in Music
2013-to-2014 The University of Manchester MMus in Electroacoustic Composition

Musical Experience
Emerald Princess from 18/06/16 until 18/10/16
Sapphire Princess from 19/01/16 until 10/05/16
Royal Princess from 06/09/15 until 09/01/16
Working as a pit musician on the Sun Princess from 09/12/14 until 27/15/15.
Oct 2014 Head Of Music, Rhyddings Business and Enterprise School, Oswaldtwistle.
Sept 2013-Present Ensemble Director for Skipton Music Centre, working for North Yorkshire County Council. 02 Sept 2014
Nov 2014 "Howto Succeed at Business" at LIPA- Flute, Clarinet and Alto Sax Regular Mar 2012 "Putting It Together" an Originallol Production at LIPA - Musical and Past Performance Projects Flynn & Tonics
Aug 2013 "1,000 Suns"at Surgeons' Hall, Edinburgh Fringe- Musical Director/Conductor
Mar 2013 "Freckleface Strawberry" at LIPA- Musical Director/Conductor
Apr 2013 "Summer of42" at LIPA- Flute, Clarinet and Alto Sax
Director/Conductor
Nov 2012 "Best Little Whorehouse in Texas" at LIPA- Flute and Tenor Sax
Mar 2012 "Putting It Together" an Originallol Production at LIPA - Musical
Oct 2011 "Titanic the Musical" at LIPA - Flute & Clarinet
May 2011"Cabaret" at LIPA-Clarinet & Baritone Saxophone
May 2011 "Kiss of a Spiderwoman" at LIPA-Clarinet and Alto saxophone
Mar 2011 "Buccuresti the Musical" Original production by Monica Sik-Holm-Tenor Sax -at LIPA
Dec 2010" Alice" Dance show in LIPA - Clarinet
Oct 2009 "My Fair Lady" with Settle Operatic Society-Clarinet





HEIDI
Date of birth: 1988
HEIGHT: 5FT6
WEIGHT: 7 ST

Degree Achieved:
22004 to 2006 Aquinas College A levels: BCC
(English Language, Art, Performing Arts) AS levels: BBB
1999 to 2004 Cheadle Hulme School GCSE's: 1 A*, 6 B's, 2 C's

EXPERIENCE:
2016: Completed 6 month cruise contract as lead vocalist/front woman for Starwave band. Wrote, choreographed, debuted and starred in brand new pantomime entitled Frosted. Starred as Snow Queen with challenging singing/acting role. Was as lead singer of Groove Hustlers band.

2015: Set up own company providing entertainment at childrens parties. Attended parties every weekend as childrens favorite princess, sang to them whilst acting in character the full duration, also employed others to do so. Toured UK performing as Disney Queen Elsa tribute. Received 3 week cruise ship contract as lead female vocalist with a live band. Signed Artist development contract with Shodement and continued working on solo career whilst recording self written songs. Received song play by Armin Van Buuren. Working alongside award chart topping producers Deepfrost from Sweden on new single to record and release. performed at corporate events as lead singer of function band.

2014: Formed new band to perform live, received various new recording projects and publishing deal with Notting Hill Music.Joined a gigging function band for corporate events etc. Wrote songs signed and placed with major artists and record labels (i.e. Honorata Skarbek, Styles & Breeze, DJ KUBA & NEITAN, DJ Phantasy, Novaspace, and many more.)

2013: Started working on solo album, and wrote & release Christmas single.Www.heidianneofficial.com worked as recording artist with various producers in the music industry. Vocalist for Bodybangers single paradise. Wrote and recorded songs released with Futureworld Records, AATW Records. Performed own material at Mancheste pride festival, Blackpool pride and various lights switch on.

2012: Worked on global projects with producers. Toured the UK with Rick Ross as supporting artist, performed to thousands. Toured with the Bassheads as front female singer, Performing their top10 hits to crowds of roughly 10 thousand, in Glasgow & Manchester

2011: Signed second record deal. (no longer applicable but has helped achieve solo success around Europe.) Charted in various countries with my original song when the sun comes up. Worked alongside Tpain, Lil Wayne, Michael Mind, Rick Ross. Recorded original tracks

2010: Signed first record deal (no longer applicable)

2009: Began SLS vocal training and attended weekly intense sessions/workshops to improve vocal technique, stamina and control. Continued to further technique for 7 years and have become a professional and versatile singer. Instigated my own singing business, initially clubs & pubs.

2008: Sang at balls regularly as jazz/pop singer whilst eating and whilst disco was on. Competed in national singing competition at Portsmouth Guildhall, (judged by celebrities)UK Idol, and finished in third place out of 10,000 entrants.

2007: Began singing/performing in pubs, clubs & competitions

2006: Starred as Nancy in Oliver Twist & also starred as singer/dancer for Chicago

2005: Singer/ dancer in Guys & Dolls at Palace theatre in Manchester. Performed songs in theatre from Jekyll & hyde, Miss Saigon, Les Miserables

2004: Cast as singer/ dancerProduction of Aladdin, Hercules, Lion King, Little Shop of Horrors, playing parts such as Jasmine, the Muses, Nala and Audrey. Attended weekly vocal training with Diane Moss vocal tutor.