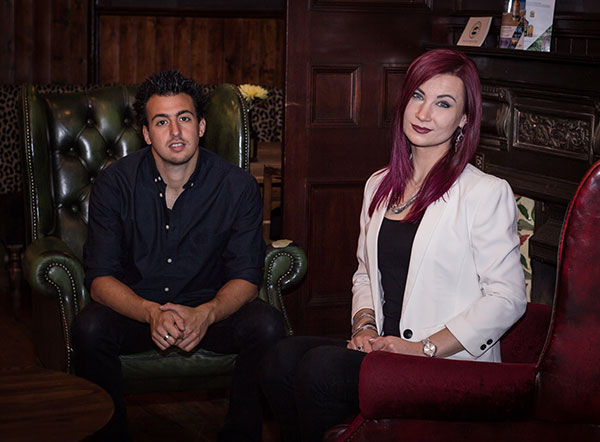 Duo are a contemporary acoustic duo that create unique arrangements of popular function songs and consistently provide a charismatic performance for all occasions.
Their use of vocal harmonisers allows The Duo's live performances to sound full and energetic, whilst never failing to captivate their audiences. With international experience at the worlds most prestigious 5 star hotels including The Four Seasons, Bahrain and DFDS Cruises, they know how to tailor their sets to suit clients needs.
Repertoire consists of top 40 songs from the 1950's through to present day popular music. They understand what their audiences want to hear therefore, are frequently updating their repertoire to keep things fresh.

Vocalist Agata
has a wealth of musical experience from studying Musical theatre in Gdansk, touring Europe with a Jazz Big Band and graduating from the British & Irish Modern Music Institute (BIMM, London) with an honours degree in 2014.
Since graduating, Agata has been active in the London music scene performing with a variety of function bands as well as her own original music under the alias.

Guitarist Sean,
likewise, has a diverse range of musical experience as lead guitarist of the international pop-punk quartet and also gaining an honours degree from the British & Irish Modern Music Institute
(BIMM, London) in 2014. Since graduating Sean has performed as an acoustic fingerstyle soloist and regularly toured both Europe and Asia with Band.