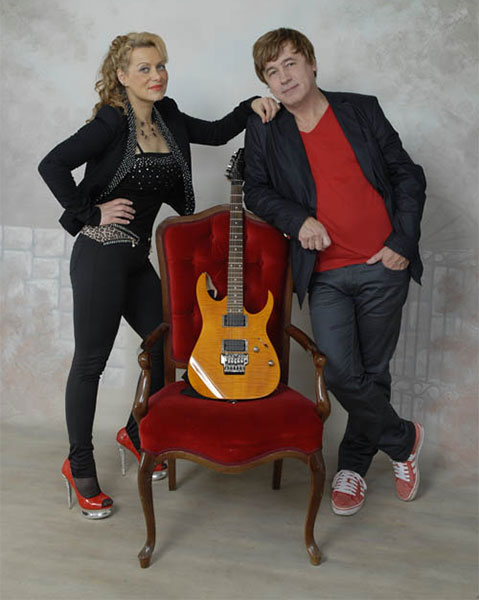 Our repertoire is very broad and consists of : Jazz standards, latin, Blues, Country, Top 40, Pop and Rock.

Female:
Performing with several bands in Germany,Poland, Austria, Italy and Switzerland where she won several contests and has also toured the U.S.A. with several bands .She also participated in the Eurosong contest in Slovenia with her own song "Light eternal flame".She has been writing her own music for some time and has now released two CD,s for the german market, right now she is preparing a new CD for the russian market. She can sing in english, spanish, italian,german, russian, croatian and slovenian.
She is an accomplished singer and showartist with a great voice and musical talent. and plays several instruments as well.



Male:
have been working as a one-man band here in Sweden for 10 years in various pubs, restaurants and corporate events.I have also been working as a song writer and music producer the last 5 years for some new talent here in Sweden as well as in some other countries. I have a blues band and we have been playing at blues festivals and clubs in Sweden, the band is currently not active. My history in music is quite long as i have been working as pro since late 90's'with several bands but mostly with my show band Mike and the movies".We toured in Scandinavia, Cruises ,Turkey, Greenland, Canary Islands.