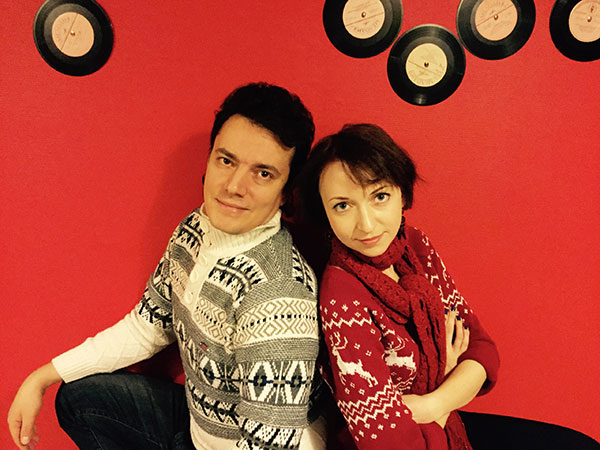 Female:
DOB-1986
Height - 167 cm
Weight - 51kg

Work Experience as a Vocal Coach:
August 2011-May 2012-Vocal coach at the Art School International. (Kiev).
2011-2013-Musical teacher. Lycee francais Anne de Kiev (The French lyceum of Anna Kiyevska) (Kiev)
2012-2014-School of Jazz and variety arts, Vocal coach. (Kiev)
2014-till now-Vocal coach at Musical School (Moscow)

Academic Background:
1998-2002-Simferopol music school No. 4 (Guitar class) graduated with Honors.(Simferopol,Russia)
2008-2012-Kiev R.M.Gliyer institute of music. Bachelor diploma with honors - speciality: "Musical art (actor-vocalist soloist, singer, vocalist of ensemble, vocal teacher, musical manager)". (Kiev, Ukraine)
2012-2013 - Kiev Municipal academy of variety and circus arts. Specialist Degree. Speciality-Musical art (Singer, vocal teacher). finished with Honors. (Kiev, Ukraine)




Male:
36 years old
Height 175 cm.

Academic Background:
Bachelor's Degree in Music from Novgorod Musical College (1996)
Completed High School from Novgorod State University (2002)

Since 1995 I am currently working as pianist and keyboardist in Moscow (Russia) and have just started looking for other opportunities in 5-stars hotels abroad or on board of cruise liners.