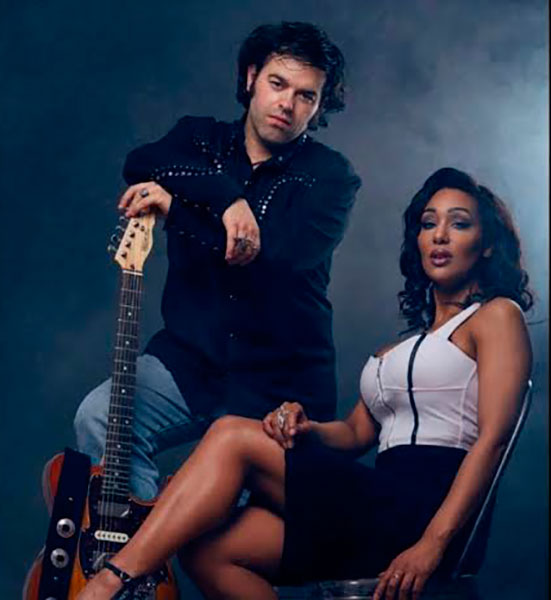 Duo, Trio, 4-5 or 6 pieces Band - Cover Band / Canada, Quebec

Female:
Singer/Songwriter, began her journey by taking classical clarinet lessons which later led her to attend the Conservatoire de musique de Montreal (Montreal' Music Conservatory). Along the course of her journey throughout the years, her musical path carried with it success and accomplishments. Nonetheless, in the depth of her soul, she harbored a desire to step out of the familiar to experiment with new and different musical styles allowing for more freedom of expression. She began to explore the Montreal Blues scene and built close ties with friends and influential players in that particular milieu. She discovered her talent for singing when she began doing live shows on stage. Her new discovery elicited a profound interest to this day for this kind of musical genre. Her expressive voice tells her story and her charisma, passion and stage presence leaves the public breathless

Male:
The singer's closest ally and musical partner is a passionate guitarist whose father is also a musician. Dominic began his musical journey at the age of 13. From a very young age, he made his first stage debut in the Blues, Rock, and Country scene, and has since continued to perfect his guitar-playing skills. With a predilection for his versatile musical genres, he has driven across countless roads in the province of Quebec for more than 23 years, and to this day, he still has the crowd begging for more! With highly impressive dexterity, he has had the privilege of playing with some of the best Contemporary Blues and Rock performers.
Endowed with indisputable talent, he distinguishes himself, among other things, by his ability to blend various musical styles which would otherwise be considered vastly different one from the other. However, Dominic manages to marry these styles together beautifully as his fingers dance across the frets which make for a simply fascinating sound and a spectacular show

Experience:
-8 contracts on cruise ships with Royal Caribbean, Princess Cruises, Norwegian Cruises.
-Theatre, Private Events, Corporate Events, Restaurants, Bars.