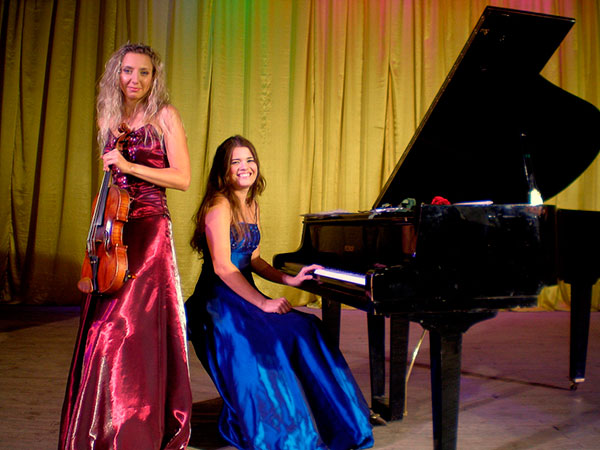 SOFIIA:

Since 2003 she started her career as a musician violist.
In 2005 graduated with honors from the School of Music and entered the Nizhny Novgorod State Conservatory (Academy) where continued her education until 2010.
2006-job in the opera house orchestra musician, viola-player.

In 2010 after graduating from the conservatory, was invited to work in the U.S. Company "Celebrity X Cruises" on a cruise ship performer of classical music as part of a string quartet. Since 2011 until 2013 Sofiia continued to work in the company as part of a string trio. In November 2013 she got a contract in company "Royal Caribbean Cruises".

OLHA:

A professional pianist and singer. Her first musical education was in Lutsk School of Music - 7 years piano class (2001).

From 2007-till now she is a creator, composer and a leader of the well-known Ukrainian show band.

In 2014-2015 she worked as a singing bar pianist at the luxury hotels in Jordan (Movenpick).