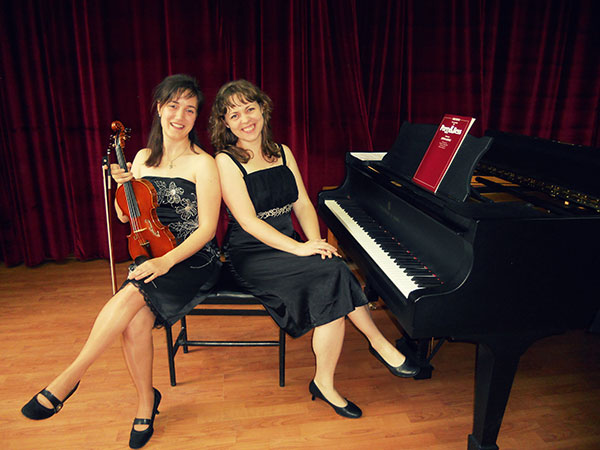 violin and piano duo

Anna-violin
Graduated violin MA from Debrecen University music Faculty, after her BA from Gyor VTZMI.
Guest member of symphonic orchestras (such as Budapest Strauss Orchestra and Saint Petersburg Ballet Theater accompany orchestra, Moscow City Ballet tour orchestra, MAO with Ennio Morricone) on tours over Europe.
Former member of Violin- Art Quartet, and crossed over the Mediterranean sea by cruise ships playing in Evergreen Quartet (2011. Holland America Line) and Aurora Quartet and Quintet (2011-12. Costa Crocerie).


Dora-piano
Finished piano MA studies from Cluj-Napoca "G. Dima" MusicAcademy, and continuing PHD studies at Iasi G. Enescu University.
During her studies succesfully participated on Music Olimpiades, and take part in international masterclasses and summer acadeimes.
She presented numerous solo and chamber music concerts in Cluj- Napoca, Oradea, Budapest,Wien, Szombathely, among other places.
Working as piano accompanist at Iasi G. Enescu University with the violin classes. Dora has wide range of solo repertoire and chamber music pieces.