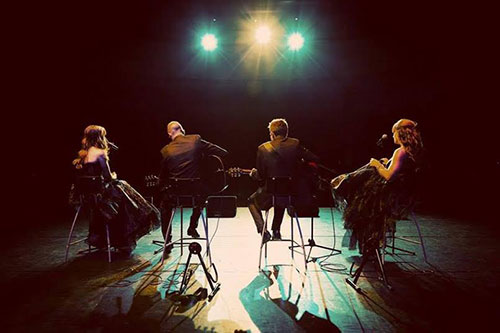 Dates of birth Band :
Male-1981
Male-1987
Female-1982
Female-1982

Band sing in 4 diferent languages (english, spanish, italian and french).
They have a show, whose format is a quartet (two men/two women), and like its name indicates, makes tribute of the best voices of pop and soul in history (Michael Jackson, Whitney Houston, The Beatles, Aretha Franklin, Elvis...). They are all from Madrid, Spain and They sing in 4 languages.

They've been working in some of the best cruise lines and very important hotels in the world (Royal Caribbean International, Holland America Lines, Celebrity Cruise Lines, Riu, H10, Bahia principe) and They would like to work with you.

With our professional career on ships as Guest Entertainers, They are so sure that the experience is gonna be perfect for everyone.