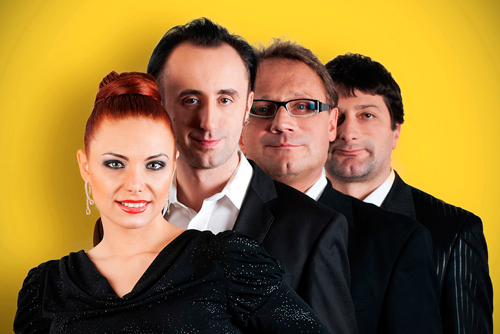 We are available as DUO / TRIO / QUARTET.

S. as - lead vocal, bandleader (in duo /trio /quartet)
HAIR: red
HEIGHT: 170cm
EYES: green
WEIGHT: 63 kg

W. - pianist, arranger (music director of the band) (solo /in duo /trio /quartet)
HAIR: black
HEIGHT: 183cm
EYES: brown
WEIGHT: 66 kg

J. - double bass, bass (in trio /quartet)
HAIR: blond
HEIGHT: 177cm
EYES: blue
WEIGHT: 96 kg

W. - drumms (in quartet)


We perform music from the following styles & genres:
Ballroom Music, Pop, Rock, Jazz, Blues, R'n'B, Soul, Rock'n'Roll, Motown, Christmas tunes, Disney tunes, Country Music

Trio repertoire embraces over 300 songs of each music eras.

Duo / Trio / Quartet Concert performance:
"American Songbook" (concert performance
presenting standards & evergreens)
and much more...