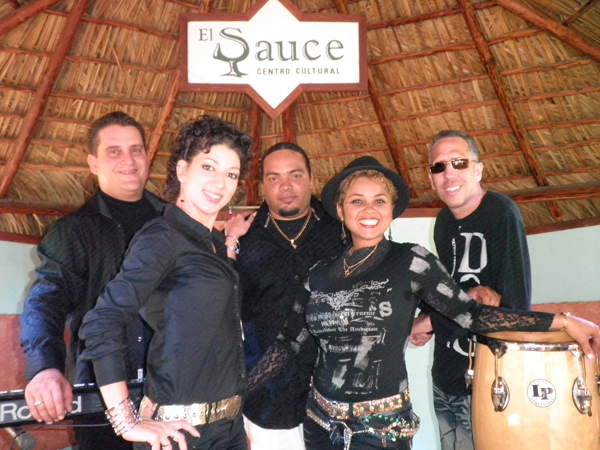 The Band have travelled extensively (Aruba, Italy, France, Russia, Kazakhstan, Spain) and have done two 6 month contracts in China in the past so they are familiar with the market. They are an excellent band that play all genres of latin music (and as bonus also sing in Portugese, Russian French, and English). Their repertoire includes;
Over 100 salsa songs, 15 Bosa Nova, 20 Cha Cha Cha, 10 Samba and they also play Son, Merengue, Bachata, Cumbia, Reggueton, Mambo, Latin Jazz, Ballads, Boleros, Guarachas, Pilon, Salsa music from New York and Puerto Rico, etc.
The instruments of the 5 piece include - Piano, Congas, Bongos, 3 x Cuban Percussion instruments, and 3 band members sing and dance.
The group shown consists of five artists, but an extra percussionist or instrumentalist could be added to make it a group of 6. Also note that one of the female singers is a professional dancer of the highest level. They are truly a professional outfit and are a high energy band that can really mix it up - complexity and sophistication, of course.