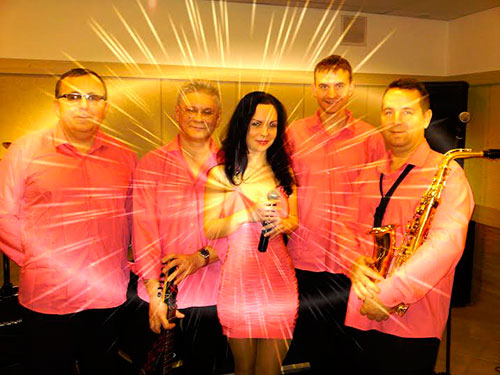 Female singer in frontline
Male singer+gitar player in frontline
Bass gitar player+back voice
Keyboard player+sax player+back voice
Drummer

Each of us has a big experince of work in local pubs, bars, clubs and restaurants (Weddings,Birthdays,Special events,Christmas and New Year's parties etc). Two musicians have an experience of work in China,France, Great Britain, Turkey, Montenegro,UAE.
We perform a variety of styles, mainly for: pop music, rock music, jazz music, dance music, blues, etc., have got a big playlist.