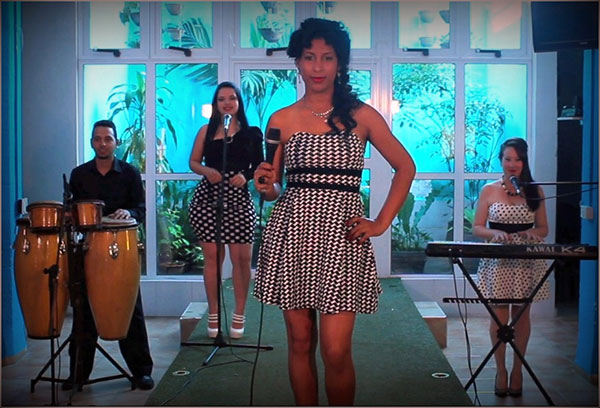 All the members of Band are graduated from the National System of Art Education in Cuba. They work together for two years now, nevertheless all they have more than 8 years of professional experience working for national audiences and foreigners.
The band has an attractive repertoire that allows working in Clubs, Pools, Beach, etc. They play: Pop/ Disco/ Top 40/ Jazz/ Hits/ Oldies/ Rock/ Cumbia/ Ballads/ Pop-rock/ Latin/ Salsa/ Bachata, etc.

Performances:
Since 2014 Band it is presented in:
- America Hotel
- Santa Clara Libre Hotel
- Nightclub Carishow
- Cabaret El Bosque
- Hotels of Santa Maria Cays as group for parties and events (Barcelo Hotels & Resorts, Melia Hotels Group, Cubanacan Hotels Group, Islazul and Horizontes).

The band has participated too in important events in Cuba represented the most authentic Cuban music and culture:
- Festivals as "Cubadisco" and "The largest Son in the world"
- The singers participated in events like "International Festival of Chorus" in Santiago de Cuba city, and "Corhavana", the International Festival of Chorus in Havana City.lso in the festival "A Tempo con Caturla", with the participation of important cuban musicians and composers such as Leo Brouwer, and Frank Fernandez.