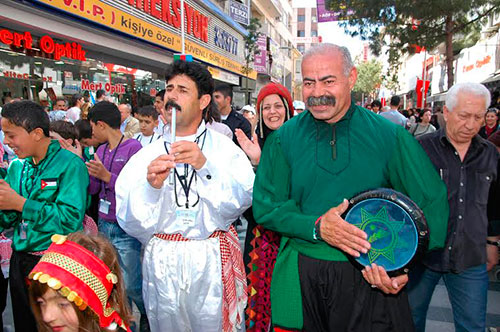 Group for culture and Arts from Jordan was
established in 1999 in North of Jordan in Sahal Horan
region. Nowadays it is special laboratory that discovers;
fixes preserved and popularizes the traditional cultural
heritage of Jordanian regions .The main objective of
the ensemble is inheriting the original songs ,dances
and customs and then presenting them in the way our
ancestors used to perform them.

Group for culture and Arts took part in many
numerous awards. The ensemble presented Jordanian
culture in Germany, Spain, Greece, Turkey, Egypt, Iraq,
national and international folk festivals and won
Tunisia, Syria, Lebanon and UAE.