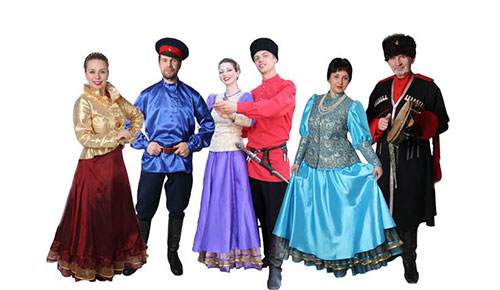 The ensemble was founded in 2012.

The number of participants can vary from 5 to 10 people depending on the room.

Basis repertoire became popular vintage and Cossack songs.

The ensemble's repertoire is a spiritual music, dedicated to the holidays. The ensemble collaborates with various charitable organizations and participates in their concerts.

Among the programs of the ensemble is a "Christmas" "Shrovetide festivities," Easter program "Christ is risen" , the program "9 May" , wedding ceremonies and holiday programs for every occasion.

The ensemble has worked with tour groups from different countries. Soloists of the ensemble are winners of international and national competitions and festivals.