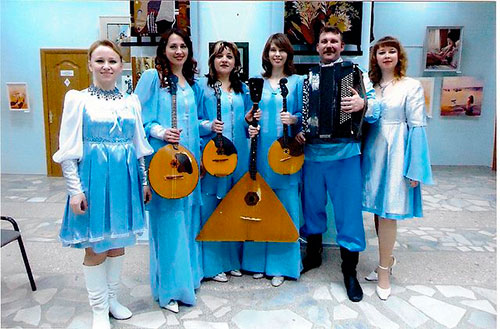 Ingredients: domra, alto domra, accordion, balalaika bass, drums noise, two soloists, hornpipe.
Takes the instrumental arrangements of folk melodies, Cossack and Russian folk songs.
Staff of about 10 years. He is a frequent guest of city and regional venues, folk festivals, was twice winner of the International Competition of orchestras and ensembles of folk instruments "Singing Strings Russia" (Anapa) with creative visited on the trip. Cyprus.