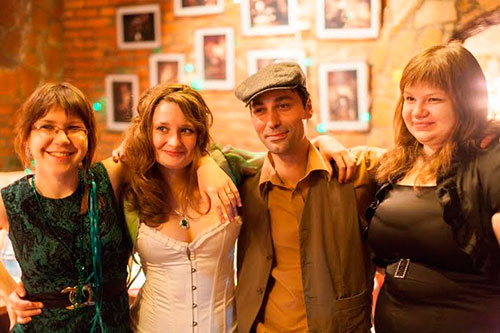 4 participants

Ingredients: violin, bodhran, cello, whistles, guitar.

Folk group founded in 2007 year.
Group - a regular guest at festivals Siberian ethnic and folk festivals.
Geography tour - more than fifteen cities in Russia, including
Moscow and St. Petersburg.

Starting with diverse experiments with folk traditions of different peoples,
group came to the sound characteristic of traditional Irish music.
The repertoire includes both well-known "standards" of the Irish,
Breton , Scottish traditions and original compositions.

At the end of 2009 was the debut live album.
In 2011 released CD "The best live recordings" in 2012 - a live concert DVD.
Yield studio album is scheduled for 2014.