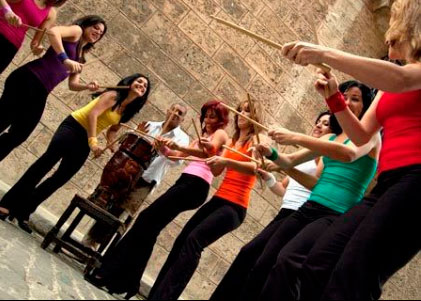 One of Cuba's premiere dance and percussion shows. The line art is intended to address the contemporary Spanish dances, fusing more traditional elements of the best of Cuban rhythms, Afro-Cuban, Latin and
international music. This group of talented artists have numerous years of experience and are passionate about their craft.
The pulsating rhythms are deep rooted in their culture and are emulated in each move and beat that is projected.