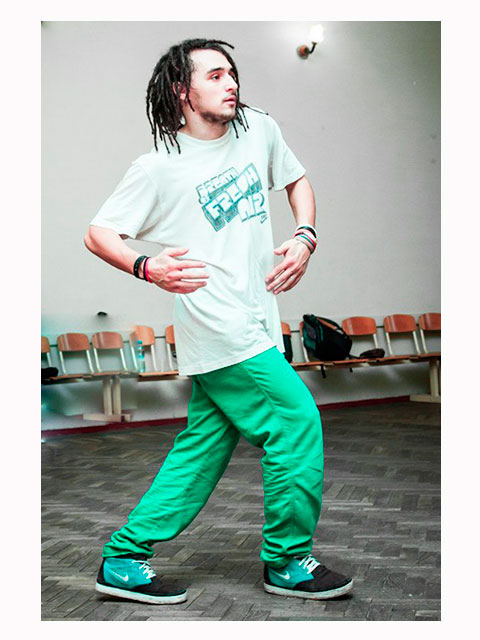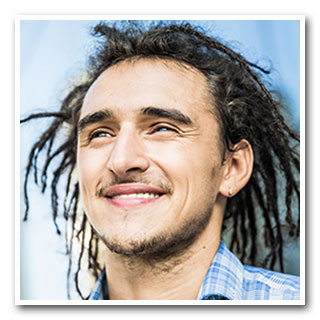 Height: 5'6"
Weight: 150
Hair: Black dreadlocks
Eyes: Brown
EDUCATION
BACHELOR OF SCIENCE: Psychology 2013
St. Petersburg State University
EXPERIENCE
The finalist of SYTYCD 4 (Ukraine) (2011)
The founder and participant of "Abzats Crew" (Russia)
The 1st place on Hip Hop International Russia (2011)
The member of "Academy of Villains" (Los Angeles)
PROFESSIONAL PROFILE
A highly talented Dancer with extensive experience in the use of movement, gesture and body language to portray a character, situation and abstract concept to an audience, usually to the accompaniment of music; interpreting the work of choreographers, sometimes requiring improvisation; remarkable background in a variety of genres: hip-hop, locking, popping, house dance, contemporary dance, experimental, acrobatics elements, tricks.
QUALIFICATIONS
Thorough knowledge of dance and its related issues.
Great confidence and self-belief, physical fitness, stamina and perseverance.
Profound problem-solving skills and sound ability to function as part of a team.
7 years of studying a hip-hop culture and hip-hop dance
Uncommon positive energy, and lots of time available
Deep feeling for music, a creative ability to express myself through movement.