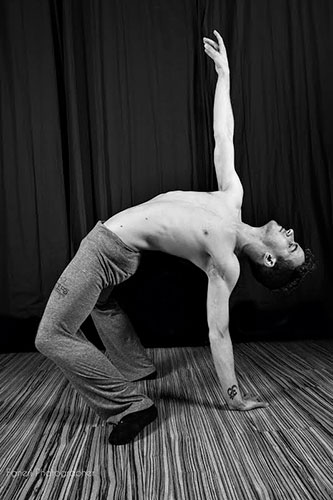 Date of birth: 05.09.1988
Height: 173 cm
Weight: 62 kg

Education:
Universidad Complutense de Madrid. Faulty of Psychology

Experience:
-Summer seasons of 2012 and 2013 Dancer and singer for the AR Hotels (Spain), participating in Michael Jackson, Tropicana & Tropical (Latin), Las Vegas & Broadway (Jazz, Theater Dance), The Lion King (role of Scar) shows.
-2013 Dancer and co-choreographer of a piece in the "Anitxa Music: Vuelve a la senda del amor", for the singer Anitxa. Madrid (Spain).
- Dancer in the amusement park "Parque de Atracciones de Madrid" (Spain), for 5 campaigns: "Spongebob", "School of Sevillanas" (2013), Christmas (2012), and Halloween (2011-2012)
-Dancer in the singer Pablo San Andres's videoclip "Eres tu". Madrid (Spain).
-2011 Member of the cast of the dance company "Carlos Alvés Company". Madrid (Spain).