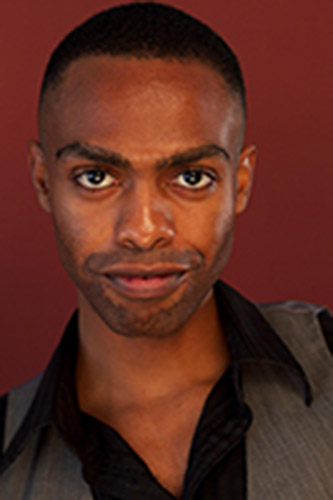 Height: 6'
Weight: 150

Education:
-University Of Minnesota, Duluth
-University Of Birmingham (U.K.)-Two semesters-2008-2009.
-Teacher's Assistant to Rebecca Katz Harwood (UMD professor) in Bachelor of Arts in Theatre, Dance minor.
Modern Dance Technique-2009-2010

Dance Experience:
-Company Dancer for Kinetic Evolutions Dance Company (2013)
-Back-up dancer for Manila Luzon (Runner-Up Winner for the 3rd Dragrace! (May 2013)
-Action/Reaction (UMD 2010)
1. Seven Stages-Lila White
2. Slowly, but Surely We're Achieving Our Objectives-Edisa Weeks
3. Marathon-Rebecca Katz Harwood
4. Out of Whack-Ann Bergeron
-Barebones (UMD 2008) season of Rupaul's.

Dance Training :
-Jazz & Tap
-Ballet
-Modern
-Acting.

Theatrical Experience:
2013-Willy Mays Park Square Theatre
A Hometown Christmas Pageant Yaron Chanhassen Dinner Theatres
2012-Xanadu! (Midwest Premier) Terpsicore C.D.T.
2011-2012-Hairspray Seaweed C.D.T.
2011-Jesus Christ Superstar Annas C.D.T.
2010-2011-All Shook Up! Street Dancer C.D.T.
2010-Footloose! Cop/Ensemble CKM Istanbul, Turkey State Theatre.
Sugar Henchman U. of. MN, Duluth 2009.Und. & Ens.
2009-Footloose! Cop/Ensemble UMD.
2008-The Hot Mikado Pooh-Bah U. of Birmingham, U.K..
2008-Porgy & Bess Mingo Duluth Superior Symphony Orchestra.
2007-Urinetown: The Musical! Billy Boy UMD.