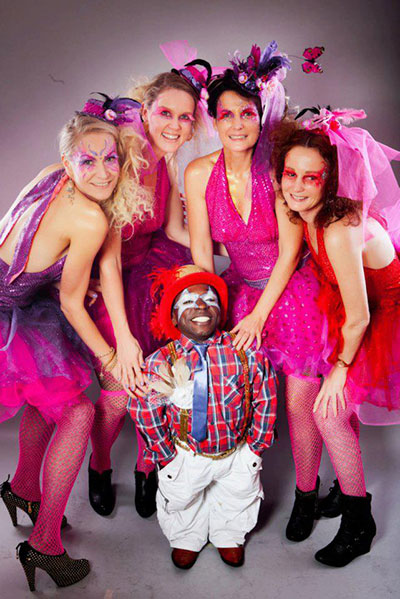 Height 103 cm
Weight: 40 kg
38 years old

Experience:
I was a Btech student doing my fourth year in Civil Engineering, lack of money I started entertainment and I am actually in the Business.
Because I have a comedian talent, as I perform since I am in Cape town..this is my fourth year in South Africa. I am Congolese citizen (From DRC)
I am also actor, I did so many commercial, advertising TV
I was performed with AFRODIZZYACTS as agent, BLUE STAR
Two Oceans as Production Etc
I did promotion of Black Bottle in Cape town
I got some interviews on newspapers as Daily Sun, Daily Voice,Son Afrikaans, Northern News, Capetowners, Atlantic Sun, The Times...etc.