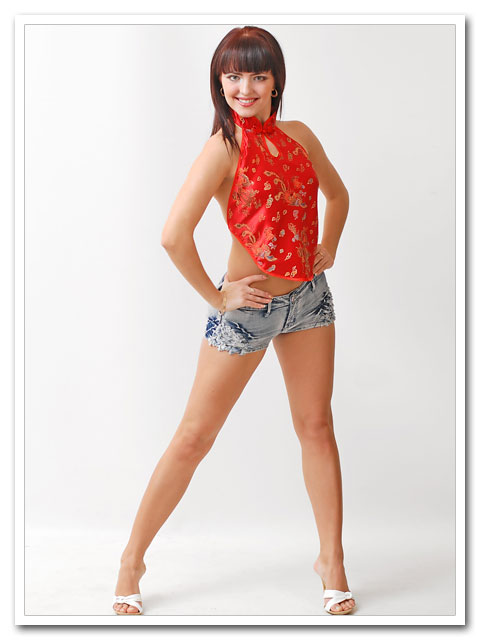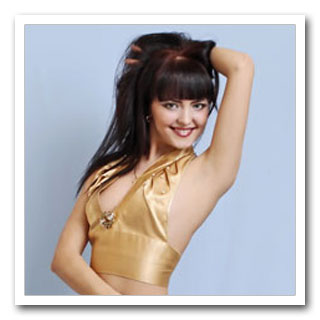 Stats
Dress size: 42
Shoe size: 35
Height: 167 cm
Weight: 50 kg
Date of birth: 10-16-1986
Dance Styles
Classical ballet, folk dances, character dance, modern, cancan, belly dance and contemporary.
Training
1990 - 1992 Mukolaiv Gymnastic School
1992 - 1995 Mukolaiv Musical School, Choreography Studies, Piano Studies, Vocal and Acrobatics Studies.
2001 - 2005 Mukolaiv college of Culture, Folk Dance
Additional Skills
Can partner and solo
Experience
1995 - 2001 Dance company "Barvinok": folk dancer
2004 - 2005 Mukolaiv Ukrainian Theatre of Drama and Musical comedy: dancer and soloist
2005 - 2006 Hotel Shows, "Amara Beach", Antalya, Turkey: principal and solo dancer
2006 - 2007 Hotel Shows "Xanady", Antalya, Turkey: principal and solo dancer
January 2007 - September 2007 Cruise ship "Regal Empress", company Imperial Majesti (USA): dancer
April 2008 - September 2008 Cruise ship "Salamis Glory", company LTD Salamis Lines (Cyprus): dancer
Victoria
speaks Russian, and basic English. She holds a valid passport, an American visa R, class C1/D and is a Ukrainian national.