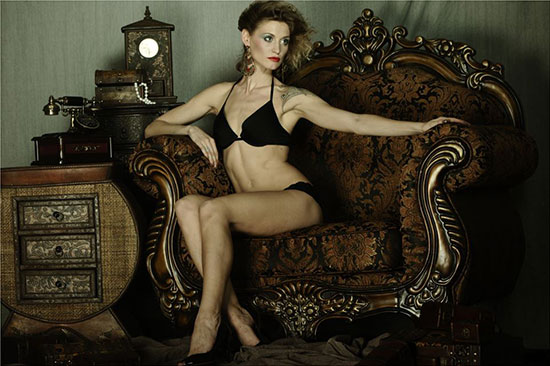 Date of birth 14/12/1982
Height 172 cm
Weight 50 kg

EDUCATION:
-08/05/2010 British Council (Milan)
-IELTS (International English Language Testing System) / ACDEMIC
Level in classification Overall Band Score: 7.5 (on a maximum of 9)
-2001-2005 University of Turin, Faculty of Foreign Languages and Literatures Graduate in "Scienze della mediazione linguistica", foreign languages (English, Spanish)
-1995-2000 "Botta" High school, Ivrea, (Turin)Linguistic School leaving certificate

WORK EXPERIENCE:
-March-August 2014 "Adam&Eve" 5 star Resort Hotel, Belek, Turkey-Dancer (Showgirl and go-go)
-October-January 2014 "Club Cubic", Macau Dancer (commercial,hip-hop)
-March- August 2013 Dancer (Show-girl, Contemporary lyrical) and freelance modeling
-July-December 2012-Freelance dancing (events) in Singapore
Podium dancing (freestyle) in Singapore's main clubs (Butterfactory, Attica, Avalon, Freelance modeling
-December-June 2011/2012 Dancer (choreographed and freestyle
-July-October 2010/2011 Model, Dancer and Hostess.
-November-April 2009/2010 "Simpson School" private English school, Rivarolo, (Turin)English teaching assistant.
-June-October 2008 Model, dancer and hostess.
-August-January 2006 / 2007 Dancer
-Summer season 2004 and 2005 ( from June to august) Dancer (go-go) and Public Relations.
-2004-2005, at irregular intervals.International guests reception
-2000-2001-2002-2003 Touristic guide for major monuments, in Turin, during annual spring events.