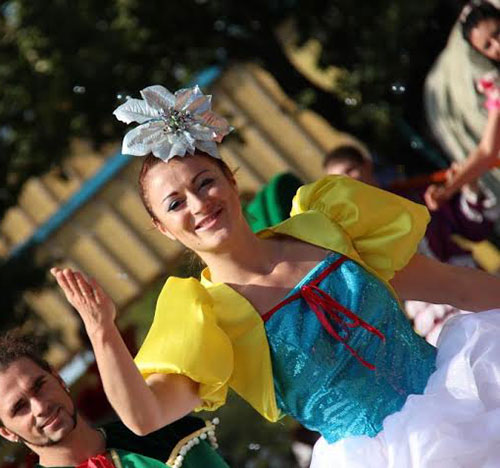 Date of birth: 01.05.1984.
Height: 1,67 cm
Weight: 53 kg

Education:
- 2001-2005 Specialized secondary education: Actress of cinema and theater
- 2005-2012 Belarusian Academy of Arts: Director of Film and Television

Experience:
- 2014 :Golden coffee: cafe and restorant. Brest,Belarus
Manager

- Work on creating rules restaurant. Sponsored idea of ​​creating café. Make a
popularity in the hall with the guests. Practice in a restaurant kitchen.

- 2009-2013 "Leofoo" team park. Taiwan.
Dancer

- Theater shows, street parades, nightly shows, a restaurant show.
Leader of the Russian group of artists.

- Work to create a common Russian and Taiwanese show artistov.Kontrol match
both quality, control over the life visiting artists, performing office duties Leofu
park.
Director

- Creation of the program shows, video production film for the show, staging a
theatrical performance

- 2009 Fire-show "PIRATES" Antalya, TR
Dancer

Part of dance team on season.

Performed shows at amphi theaters of difference hotels

- 2007-2008 Musical "Prophet" Russia, Byelorussia
Actress

Part of vocal-actor team

Performed dances, had a vocal parts ,was acting during all musical.

- 2005-2006 TV-set programmes Byelorussia

Leading of TV-programmes

Was a leading of TV- programmes ,such "5x5", "My country", project MTV.

- 2001-2005 Theater of drama and music. Brest. Byelorussia
Actress

Part of performance, such "Romeo and Juliet", "Lubovu ne
shytyat", "Funny Rodjer", "3sisters", "Sea-gull

- 1999-2006 Group "The wall"
Was vocal leading in rock and jazz styles.