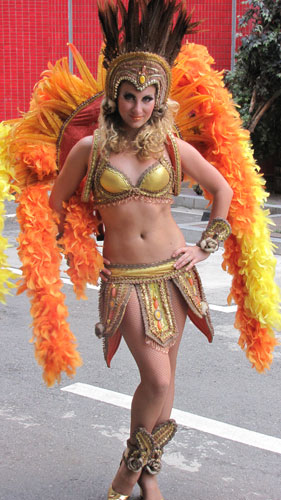 Professional dancer with experience in work on cruise lines.
Professional skills are classic, jazz, folk dance, ballroom dance,
contemporary, disco.

Height: 1.67 sm
Weight: 54 kg
Age: 26
Country of birth: Ukraine
Country of residence: Kherson, Ukraine

Training:
1993-2003 - Folk Ensemble "Wreath".
2003-2007 - Graduated from Kherson school culture, spesiality in folk choreography;
2003-2007 - folk ensemble at the school "Tronka" and modern ensemble "Dance-Expres".
2007-2009- Graduated the syaye academy of culture and art, received higher education for speciality in choreography.


Experience:

2011-2016 MSC cruises lines;
2010-2011 "CAP VERT" music-holl France, Dijon;
2009-2010 park "LOTTE WORLD" Korea, Seoul;
2009 the summer in hotel "Maritim Pine Beach" animation and dancer in Turkey, Belek;
2008 the summer in hotel "Bali" , show-ballet, Spain, Benedorm.