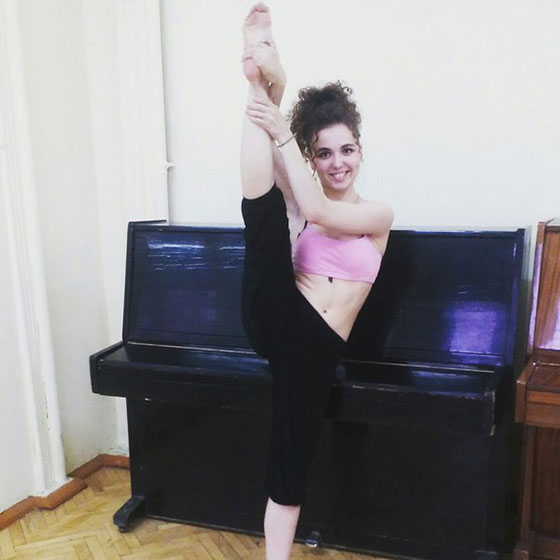 Date of birth: 1995
Height: 163 cm
Weight: 45 kg


Education:
With 2011-student of Kyiv Municipal Academy Circus and Variety Arts. Leonid Utesov).
In 2014. KMACVA finished receiving education choreographer.

We have continued to evolve professionally in dance, get higher education in Kyiv National University of Culture and Arts.

Good machine pantomime, juggling, worked in the circus, a high level of acting.

I speak Ukrainian, Russian and a little French.