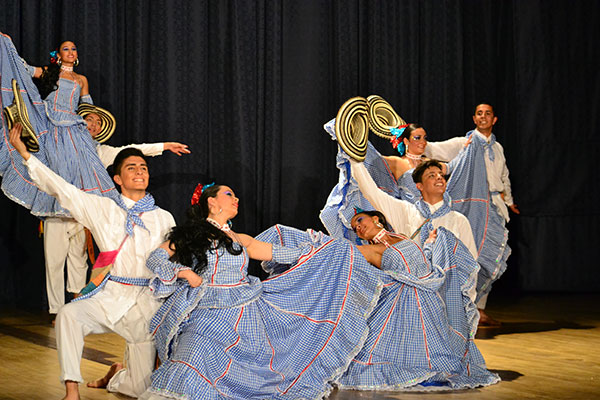 Peruvian folklore has three expressive geographies: the coastal, Andean and Amazonian.
The coastal region consists of a Creole, mestizo and indigenous influence. The mountain consists
of two parts: an ethnic-indigenous folklore and one mestizo born of miscegenation between peoples
altiplano and Spanish or other outsiders. Finally the Amazonian folklore is the least
complex stands out for its own folklore of isolated Amazonian groups, some
Andean ethnic groups that inhabited the Amazon and one modern finally born of the fusion of
migrants from the coast and the mountains to the jungle, plus the contact several border regions.
It is for this reason that the Peruvian folklore is probably the most varied and rich South America,
from this we interpret dances Alcatraz, The Valicha, El Huaylash and El Tondero,
representaticos of each of the regions in question.