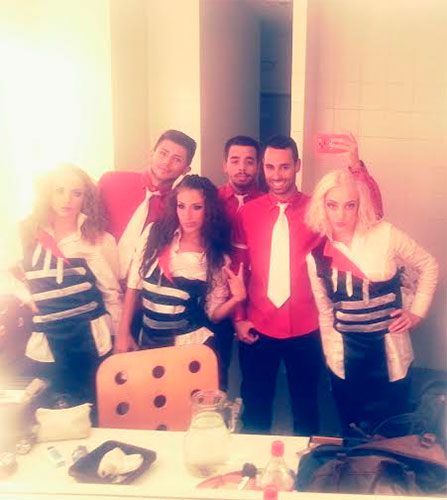 We are 8 dancers, 4 boys and 4 girls and each of us brings something different to the team.
We have danced in many towns from Spain, and other countries in the world like Los Angeles (California), Italy, New York...
All dancers of this team have gotten very good reviews on each shows represented, also all equipment has a very good way to work choreographing in all shows.
The team is able to perform different thematic.
All in all we are a great team with so much talent and art.
We have performances of the following dance styles:

-Hip-hop
-jazz funk
-new style
-house
-voguing&wacking
-old scholl
-bachata
-salsa
-Latin rhythms

We can also teach dance and make animations.