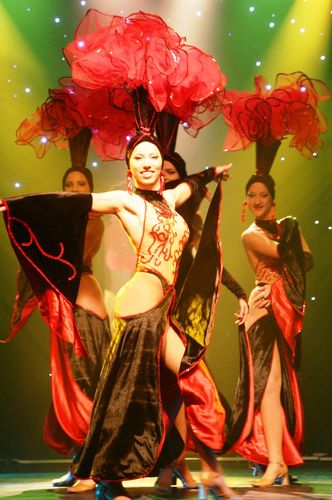 The dance group, can provide a cast of 6 to 14 dancers and 1 to 4 singers, in spectacular costumes, with original choreography, singing famous hits. Show ballet has two different non-stop show programs for casinos, hotels, cruises or corporate events. Available for short and long Contracts.

The first program, embodies the freedom to be whatever you want, whenever! This is a dynamic modern show, inviting the audience to dive into the world of human fantasy and desire. It's an unpredictable trip that will take you into the music and wild rhythms. It's a fiesta of dances, songs and spectacular costumes and masks. Duration 60 minutes, 12-18 performers.

The second program, will help you unwind with its emotional atmosphere and will invite you to take part in the secret lives of mysterious and colorful characters. Show girls, funny gigolos and waitresses will share their dreams and visions of love, success, money and glory with retro and well known melodies playing in the background. Duration 60 minutes, 12-18 performers.