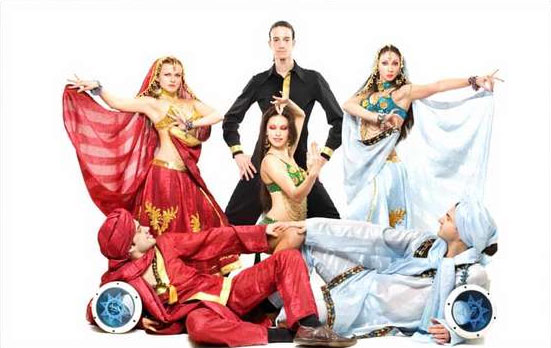 Dance group, a dance formation of three girls and three boys, from Bulgaria.

The six professional and very experienced dancers, with great repertoire including performances of innumerous styles – country, ethno, sport (rumba, cha-cha-cha, salsa, etc.), modern and many more.

Ensemble has unique choreography and authentic costumes, and is a very appropriate host and entertainer for show programs, corporate and private events.

Background includes participation in lots of events, in front of versatile public and various venues: clubs, variety shows, casinos and others, in many countries, such as England, Estonia, Germany, Morocco, Norway, Sweden, Turkey, Vietnam.