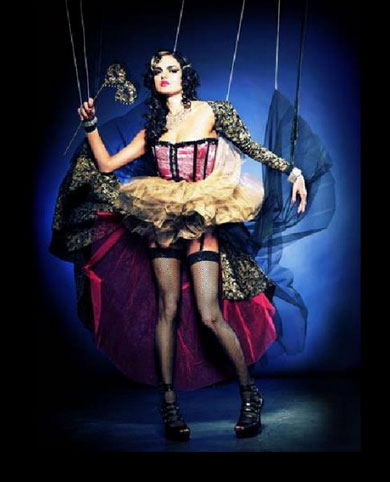 Cirque Burlesque features the music of some of the hottest artists of today like Christina Aguilera, Bruno Mars,Beyonce, Led Zeppline to name a few. The music is right on the pulse of what is happening with today's music. Driving, sexy, sensual. These are just a few of the words that describe the soundtrack to Cirque Burlesque.

From the dance styles of the latest MTV videos to the dance styles of the underground club scene, the choreography in Cirque Burlesque is as hot, steamy and sensual as it is sophisticated. There are moves here guaranteed to bring erotic excitement to the stage on a nightly basis.

The show includes some of the best cirque performers that Las Vegas has to offer.