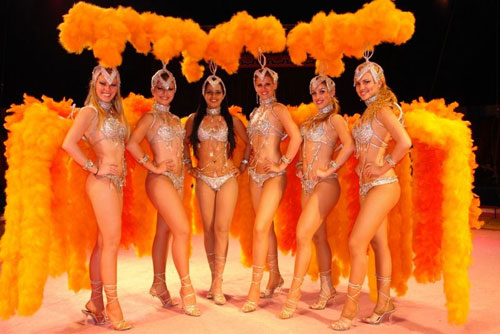 The Brazilian Music and Dance Company has a history of 10 years in the international market of artistic entertainment, disseminating a cultural Brazilian, with shows, dances Typical (samba, lambada, axe, frevo, forro, parintins, carimbo, etc).

The Cia has as its founder Greyfus, a producer recognized pr their social and cultural activities, and his artistic journey that covers many countries in Asia, Europe as China, Japan, Korea, Italy, the United States, Russia And some countries in South America.

Get the opportunity to feel the sensation of being in the Brazilian real party, feeling the music and dance entering the Brazilian, discovering the feeling with Brazilian dancers that transmit the joy of that land so happy.