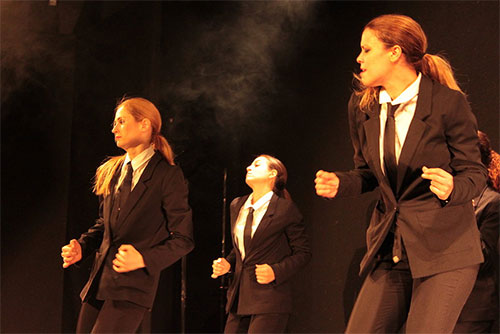 The Dancing Girls are five powerful women on stage. These extraordinary dancers give the audience sensuality, elegance and a passion they put into each and every one of their choreographies.

Several shows, endowed with freshness and great dance and acting skills in wich these ladies will offer more than just great dancing. Choreographies inspired by musicstars and movis are key factors in each of their incredible performances.

As the name suggests, what really makes the difference is the
spanish passion showed on stage.
That's because these extremely passionate girls want to show to the international audience some of theirmost popular dance arts,Flamenco.