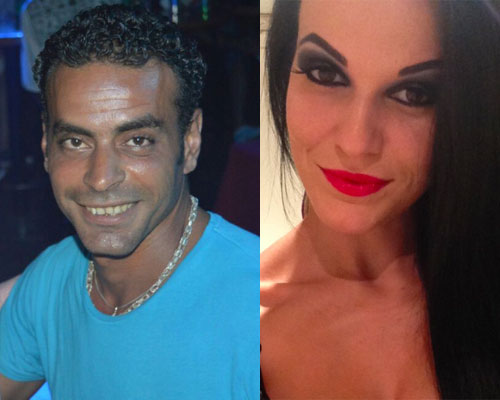 Female
Year of birth: 1991
Height: 174 cm
Weight: 55 kg

Work experience:
Working as a dancer in a clubs in Belarus.
Performing show with a show ballet in Kazakhstan in White sun cabaret.
Dancing and singing in Ramee California hotel and Mashtan hotel in Bahrain.
Working as a dancer and singer in a clubs in China.
Success Company - I was a Dancer/Entertainer with this company in a Concorde El Salam hotel in Sharm El Sheikh.

Male
Year of birth: 1978
Height: 180 cm
Weight: 74 kg

Work experience:
Working as a dancer in a children's television show, which involved both group and solo performances.
I was a member of a dance team called EL AHLY CLUB. This involved putting on dance shows and competing against various other dance clubs. I stayed with this team until the age of 16.
Performing Folkloric show with KAWMEYA GROUP in Balloon Theatre.
Dancing in various Movies and Music Videos such as: Fawazeer Ramadan, Amr Diab, Gawahar, Ehab Tafik, Medhat Saleh.
Working in El Kawme theatre with artists such as: Adel Imam, Fifi Abdu, Mohamed Sobhey, Saeed Zian, Ali El Hagar, Faruh El Fishawy and Sameha Ayub. With this theatre we travelled all around the Arab countries. Tunisia, Morocco, Algeria, Kuwait and Jordan.
Success Company - I was a dancer with this company from 1999, first working in Giro Land Park in Cairo.
I was working in Romania for a few years as a professional belly dancer teacher.
2010 to date, I returned to Concorde El Salam with Success Company working as a Dancer/Entertainer.