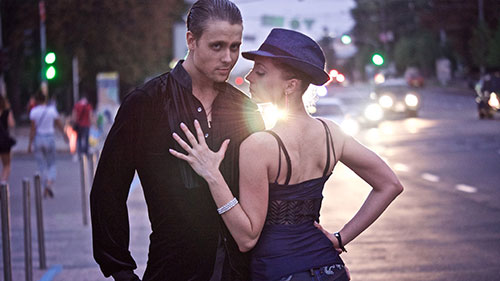 Male:
Height: 185cm
Weight: 79 kg

Work:
2010-2011 Coach in dance club "Profit" .
2011-2012 Coach in dance club "Grand"
2012-2013 Coach in dance club "Dance-Luxe".
2014-2015 Coach in dance club "Profit".
2015 Instructor in the fitness center "Egoiste"
2014, 2015 Choreographer at a beauty contest "Krasavica universiteta"

Competitive experience:
Participant and winner of various ukrainian and international competitions, among them
2011 "Kyiv Open Cup"-semifinalist
"Grand Prix Cup" semifinalist
2012 "First Capital" semifinalist
"Kharkov Mayor's Cup" finalist
"Kyiv Open Cup" semifinalist
"Ukrainian Championship" champion
"World Cup IDSA"champion
2013 "Kharkov Mayor's Cup" finalist
"Grand Prix Cup" finalist
"Ukrainian Championship" semifinalist
"European Championship EDSF" semifinalist
"WDC World Cup France Paris semifinalist
"First Capital"champion

Education:
2010-2015 Kharkov State Academy of Physical Culture Specialization: coach in ballroom and latin dances Master of sports psychology (graduated with honors).

Personal qualities:
Creative and reliable, good communication skills, diligent and determinate, quick learner.

Other skills:
Fluent English, having athletic body type, have been engaged in various sports (boxing, wrestling, swimming, athletics, fitness, bodybuilding, gymnastics). Play the percussion musical instruments (drums, Bata, bongos, Maracas, Djembe,Shaker). Have acting skills.


Female:
Height: 170cm
Weight: 54 kg

Work:
2010-2011 A professional dancer of JBDF ( japanese ballroom dance federation ), dancing in competitions,shows and working for various dancing events. Working as an artist in several Tokyo talent agencies ( Freewave, Avocado,Zenith), mostly dancing and acting jobs, TV commercials, performing on TV etc. Among jobs are: Suzuki VP/ Suzuki splash VP model (2008) DucatiI magazine model (2009), TBS "Dream Match" TV show, Gaorare TV anime PV, Jam Project music video, Asahi "Spiral Grape" CM (2014),GU wear flash mob, Nihon TV "Shabekuri 007", extra dancer in Japanese movie "Girls step", a model for CHACOTT dancing company (2014).
2011-2012 Professional instructor in Shinkoiwa Dance Academy, Tokyo,Japan.
2012-2013 Professional instructor in Hanaoka Dance Gallery, Grand Hayatt, Tokyo,Japan.

Education:
2002-2006 Kyiv University of Eastern Languages , Philology department

Personal qualities:
Open-minded , outgoing and friendly personality, good interpersonal skills, flexible and collaborative team player, artistic and creative, open to any innovations and challenges, fast in learning , emotional.

Other skills:
Fluent English and Japanese, have experience in choreographing shows, besides ballroom have experience in jazz and contemporary dance, have skills in Yoga. Bachelor's degree (Japanese, English).