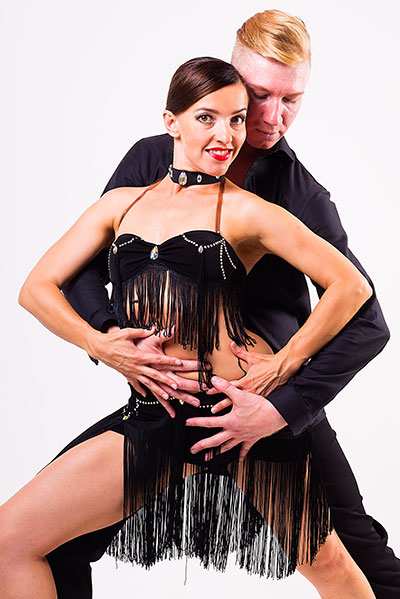 Sergei:
Date of birth: 1979

Education:
1994-1998 Professional dance school of Culture and Art. Orel.
1998-2003 Moscow dance Academy Slavic and culture.

Work abroad:
2017-in tell now. State Ensemble Slavica , choreographer and dancer.
2003 -2016 Belinda King Creative Productions as a dancer , dancer captain , choreographer in the company and onboart Cunard and Holland America line. ( Queen Mary2, Queen Victoria , Queen Elizabeth,Rotterdam, Amsterdam )
1998-2003 Moscow State Theatre of dance Gzhel .(Principled,soloist dancer)


Natalia:
Date of birth: 1978

Education:
1987-1995 Uzbek choreographic school, ballet dancer.
1998-99 Higher school of national dance and choreography, choreographer Tashkent
OGIEK 1999-2003 lecturer, head of choreographic collective Orels

Work abroad:
Lebanon -Jounieh, Beirut in the show-ballet, Thailand Bangkok tour of the theatre of Opera and ballet in the composition of the ballet company, Paris, France participating in 8 ballet competition, Italy Gardalend park teatro Azurro, Italy Rome Goden circus in the composition of the ballet, Taiwan Taipei clown show, Germany town along the Rein river, shou Ganime of voter in the structure of the dance team, Cyprus Limassol in the show-ballet, international festivals in Poland, Bulgaria, Turkey in the group dance, Eda park and theatre Taiwan.

Experience:
Opera and ballet theatre. A. Navoi, ballet dancer, Tashkent Choreographic school teacher of
classical dance, ballet gymnastics, Orel, MGT Music hall, the ballet dancer of Moscow, the theatre "Free space" actress additional staff. Orel, OGIEK a teacher of pop dance, the eagle, MUK dance Ensemble Slavica ballet dancer, the eagle, College of Music the teacher of choreography: classical, pop, folk, historical dance Orel.