Vacancy for a Classical Duo (piano & violin) to Hotel in Japan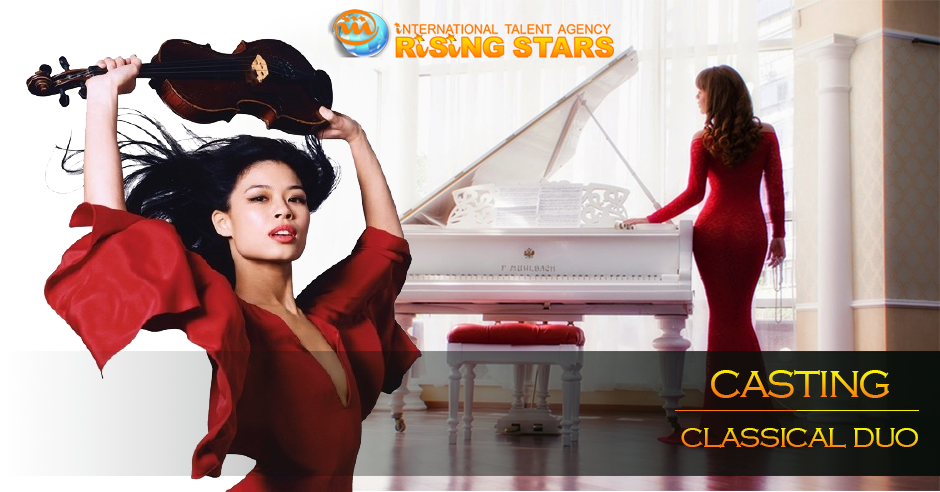 We are looking for a classical duo (piano & violin) to Hotel in Japan.
1. Performance (hour and time) - Six (6) sets a day and 30 minutes each per time:
1st time: 11:00 – 11:30
2nd time: 12:00 – 12:30
3rd time: 13:00 – 13:30
4th time: 14:00 – 14:30
5th time: 15:00 – 15:30
6th time: 16:00 – 16:30.
2. Meal:
Three (3) times a day at the cafeteria with staff. Breakfast at restaurant in the hotel. Dinner: to be finished by 19:00.
3. Cleaning:
Costumes to be used on stage and/or lounge for performance are cleaned by dry-cleaning procedure by the Hotel for two days per week without any charges. *Personal clothes shall be washed by each at coin-laundry located in dormitory.
4. Living (place and conditions):
Entertainer shall be stayed at room with bathroom in the apartment at the location of 5 minutes by walk from the Ritz Osaka. There is no furniture with exception of TV set. Necessaries of the life shall be prepared by the entertainer each.
5. Hotel facilities:
Fitness & swimming pool is available in the hotel (need swimming wear).
If you are interested please submit your application below.