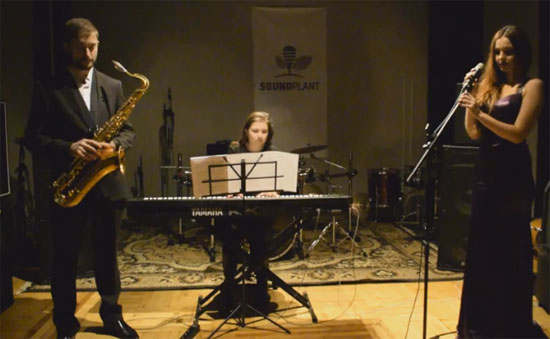 Male
Professional saxophone player
He was born 26 July 1988.
Graduated from the School of Music, class of saxophone.Educational play to Armenian duduk.
During 7 years, working in many restaurants in Ukraine and Saint Petersburg, Russia as saxophone player. Over the past 7 years he was
playing at 2 music band. He have in repertoire many different genres of works, mostly pop and jazz.

Female (singer)

Work experience:
Kiev vocal and choreographic ensemble (concert programs)
Concert events Organization and holding. Participation in the programs of the television show (vocal, entertainment).

Turkey - Club "Moscow", Club "Kubana"

Estonia - Vocal concert

Education:
08.2004-07.2010 The National Academy of Culture and Arts History of art, POP vocal singing

Female (piano)

Experience:
2013-16 district. The teaching private lessons in piano private way.

October - May 2015-2016r. Popular children's accompanist Sports - dance ensemble "Pulse".

October-May 2013-2016r. She worked as an accompanist at the Kyiv Palace of children and youth in the circus studio "But -ap" st. Mazepa 13th c. Kyiv.

June-August 2013r.Pratsyuvala educator in the Children's Center "My Kapitoshka" LCD Sofia city. Kyiv

July-August 2011. She worked as a counselor at the health summer camp "Ogonek" in. Romney Sumy region.

Education:
2008-2012 Sumy Music College of Art and Culture them. DS Bortniansky.

2012-2014r. NEA them. MP Dragomanova - Bachelor;

2014-2015r. NEA them. MP Dragomanova - Master.