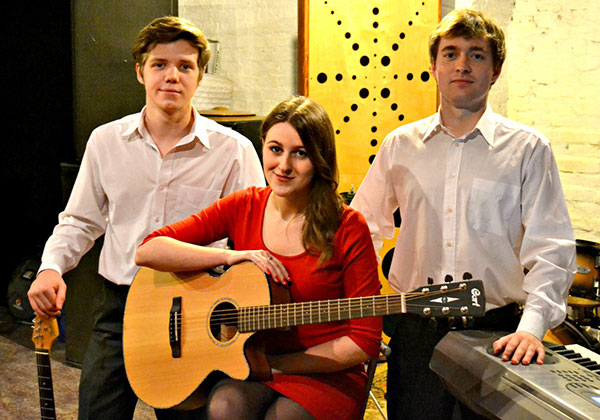 The Trio consist of:

Male:
electric/acoustic guitar (20 years old)

Female:
lead vocal/acoustic guitar/percussion (20 years old)

Male:
keyboards (20 years old)

We are professional musicians from Ukraine, students of musical high schools, with experience of live performance. We have been playing for 2 years. Our repertoire includes music in different genres.