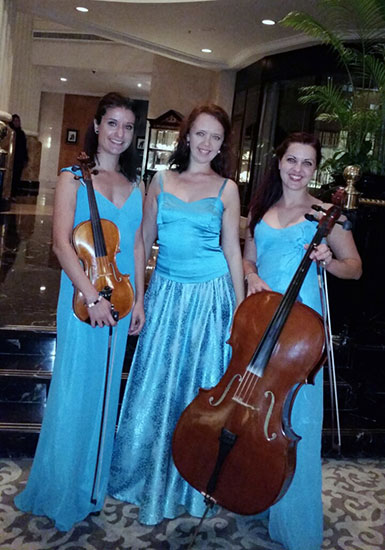 Classical Trio is a viola, violoncello and piano trio. 2 girls from Bulgaria and one from Russia.

The group stepped onto the music scene with an eye and ear for sophistication combined with bold, vivacious energy and the willingness to play outstanding.
Beautiful golden-toned notes from classic wood instruments will paint your special day with music and transport your guests to another time.

Their repertoire covers a vast selection of contemporary and classical music including, well known classical pieces, music from TV, film and theatre productions, popular music arrangements for strings, light jazz.