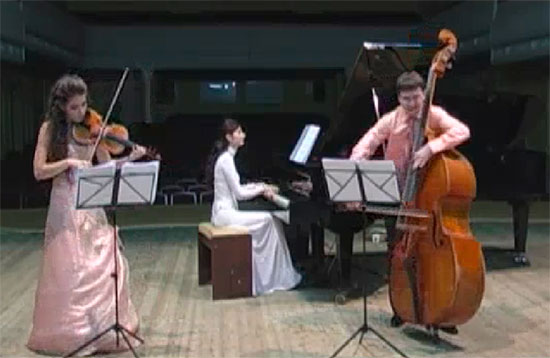 Our pianist has diploma from Donetsk Conservatory, she worked in Music School five years, in Music College two years, and she has experience work in the Organ Music Concert Hall in Dnepropetrovsk.

Double bass also has diploma from Donetsk Conservatory and he worked in Simphony Orchestra, Opera and Chamber Orchestra in Dnepropetrovsk. At the moment he works in Chamber Orchesra and Music College in Cherkassy.

Our violin player has diploma from Cherkassy Music college and at the moment she is studying in Odessa Conservatory. She worked in Instrumental Ansamble "Corazone de Cuba".