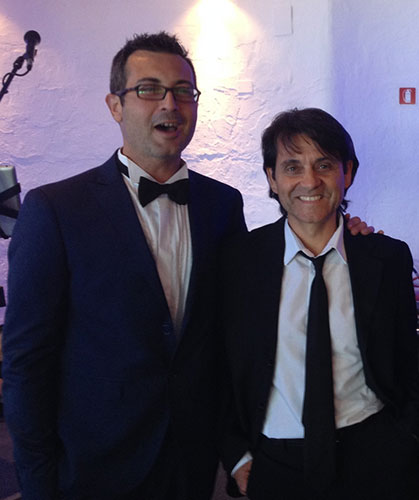 Male:
Experience:
-1997-2000 various bands and tours Sardinia as sideman for many international
artist
-2007today he has played in the following "Hotels and Resorts": Forte Village, Timi Ama, THotel, Cala Caterina, Sant'Elmo, Is Morus, Baia di Nora, Costa dei Fiori, Chia Laguna, Is Molas e many others.
-2009 Performs internationally with the band Akroasis, including the prestigious Tokyo's Club City and Parigi's Peniche Anako venues.
-2006 Tours with Blu:ztep in the biggest festivals in Sardinia, including Dromos, Girotonno, Narcao Blues and many others.
-2009-2010 Tours the biggest festival in Europe with the Sunflower Quartet all over
europe, including Umbria Jazz, Jazz Voyer, Festival Palma de Mallorca, Nasjonal
Jazzscene Oslo, Ostrava Jazz Open, Jazz Dock and Palac Akropolis Praga, Stara Arena Ostrava Stara Pekarna Brno, La casa del Jazz, Jazz Expo.
-2010 Performs with the Alessandro Diliberto Trio including the Teatro Club and the
Prague's Jazz Dock, Stara Arena Ostrava Stara Pekarna Brno Jazz Club Havirov Kafee Mandala Koprivnice
-2011 Performs with the Sebastiano Dessanay Trio in the UK, including The Forge and The Foyles in London, ABH Auditorium in Birmingham


Male:
born in 1974
in 1995 recorded his very first album with multi ethnical band
in 1998 recorded, his very first jazz album
in 2003 recorded
in 2007 started his partnership which includes tv, radio, theatre shows plus a series of multimedia publishing productions for the main newspapers in Italy.
in 2009 played and recorded for a couple of months with Ilham Al madfai in Amman.