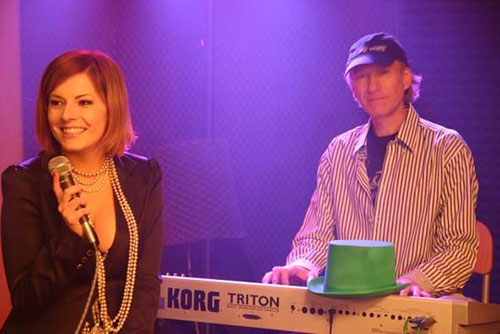 She is young, beautiful and talented!
He is a bit older but still handsome and even more talented!

He plays the piano. She sings. They both love it and every audience love them!

They will give you the best pop music, jazz, blues, a bit of country, a bit of latin ballads, songs from the most wonderful and well - known musicals.