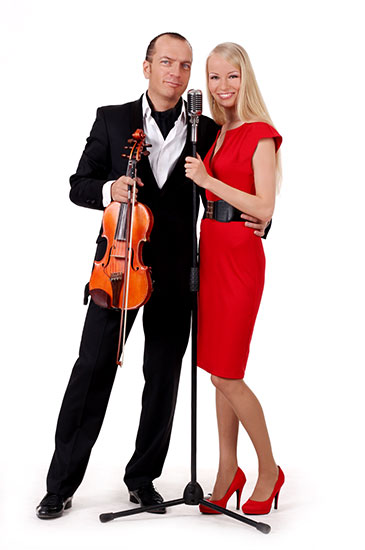 Male:
Virtuoso violinist
Compositions that performs this musician are bright, dynamic, dancing character, it is mainly known for the music, be it rock, classical, or country.
Apart Vivaldi, Marcello, Bach (naturally in rock processing), playing the song "Nirvana", "Metallica", Michael Jackson, Shakira, and the like.
Individual layers is ethno-music, in particular some amazing beauty of Armenian, Peruvian and Balkan songs.

Female:
Singer pop-jazz.
Main feature-is harmony! In the event of any level and scale it fits perfectly thanks to his talent and professionalism, ability to keep the public's attention, varied repertoire.
Repertoire: lanuzh jazz, pop jazz, European retro, modern dance hits, rock and roll, Russian and foreign songs.