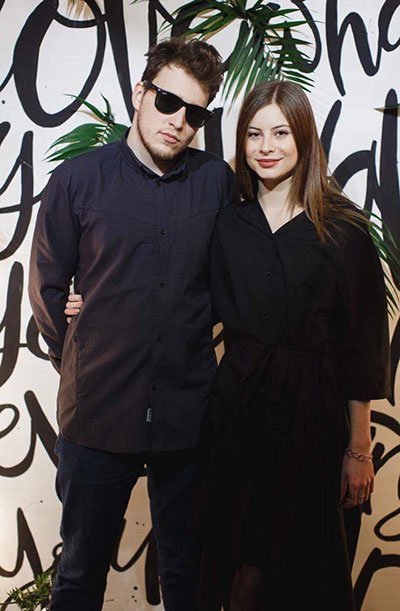 Anastasia
Born in 1996 year

Finished Kherson Academy of Arts in 2013 as an actress. After that studied at the Kherson musical college for a one year and than transferred to Odessa musical college of Dankevich and finished it in 2017 as a professional pop and jazz singer.

Sings in such genres:
- traditional jazz (swing, bebop, ballad, blues, boss nova)
- contemporary jazz (fusion)
- soul and neo-soul
- r'n'b
- trap
- pop

EXPERIENCE:
BLVCK ( 2017 till now)
Work with three differences programs:
- soul, neo-sol, r'n'b, pop (Erykah Badu, Jill Scott, Selah Sue, Robert Glasper music with different vocalists, Floetry, Ledisi, Alicia Keys, Liv Warfield, Amy Whinehouse and others);
- trap and rap music, hip-hop ( Kendrick Lamar, Nicky Minaj, Rihanna, Eminem, Anderson Paak)
- author's music, our own compositions
THE VOICE of the country 6-2016
2015-First college-independent collective.
Odessa musical college (2014 - 2017)
Kherson musical college (2013 - 2014)




Taras:
Born in 1990 year

Finished Odessa musical college of Dankevich in 2009 as a professional pianist. After college participated in various bands as a pianist and lead vocalist listed below.

EXPERIENCE:
June 2017 - (Kiev jazz competition and festival, created by Igor Zakus) collaboration with Igor Zakus - Bass.
May 2017 - Nikolaev jazz competition: Performance Jazz
2016 till now First serious project as a lead vocalist and music producer in Electro-soul, neo-soul and Dance styles.
Various activities 2014-2016
Trio-2011-2014 Contemporary jazz trio with Ethnic and folk accent.
Electrocean-2008-2009 First vocal experience evolved from first band Music Ocean with its musicians. Genres: pop, blues, jazz.
2007 First collective.