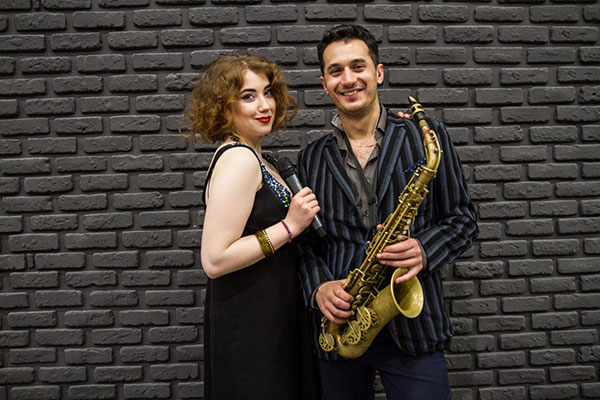 Male:
Date of birth 1989
Height-180 cm Weight 75 kg.
Genre Jazz, pop, lounge, club music, ethnic music, classical.

Work places Work experience in restaurants in Ukraine, Russia and Armenia. Participation in various festivals both solo and in groups.
Session musician in recording studios Mariupol.


Female:
Born in 1995
Height-170 cm Weight-63 kg.

Genre Jazz, blues, soul, pop, club music, ethnic music.

work Places
Experience in a variety of restaurants in Ukraine. Participation in music festivals in Ukraine. Experience in the organization of concerts and festivals (Alfa Jazz Fest-Street Music).