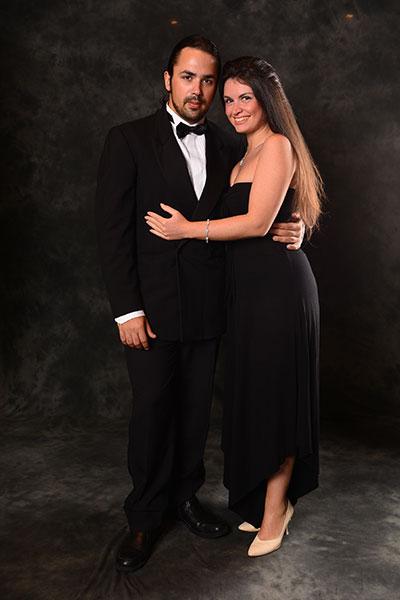 Female:
DOB-1987

Male:
DOB-1984

We play International Hits, Pop, Love Songs, Jazz Standards, Latin, Bossa, Funky, Blues, Soul, R&B, Reggae, Country, Dance revisited in acoustic lounge/smooth version.
Our unique and versatile repertoire includes: Italian, English, Spanish, French and Portuguese languages. We play Instrumental songs for piano and light Percussions too.
We can also play with Keyboard Arranger, Totally 100% Live High Quality Music
We can also play some acoustic set with classical guitar.