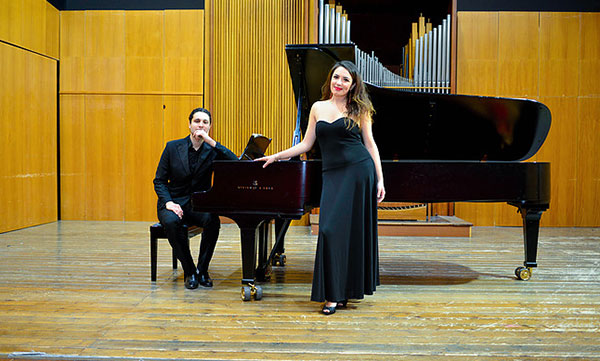 Male:
He began studying piano at the age of 8 years, and in 2002 he joined the Conservatory "L. d'Annunzio" in Pescara began studying organ and composition for organ and piano under the guidance of Italo Di Ciocco diploma in 2013 and specialized in organ bienno in 2015 by a vote of 110 cum laude.
He performs various concerts and classical music competitions as an organist.
He approaches to jazz music studying jazz piano and Hammond organ with the masters.


Female:
She approached the singing at age 8 singing pop music and then entering as a chorister in the choir of the "Ars Musicalis" Chapel.
The choir has performed several tours in Italy and abroad (Argentina, Australia, Switzerland and Canada) and has participated in various national and international competitions such as the Polyphonic Competition Guido D'Arezzo.
In 2005 he approaches to the study of classical singing with Prof.